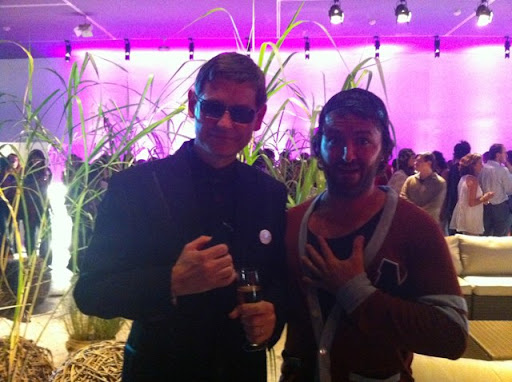 Like all the pro all over the world , I'm doing show sometimes !
Last night I was doing a show in a very special place ,
" foundation Cartier ".
It was really good to do a show in front of the Cartier clients end staff !!
Cartier is a very famous French jewelry and watch brand as you maybe know but the boss of France Cartier is pretty cool actually : on this photo he is next too me wearing a james bond costume !!
Watch the gun .